2016 | Tai O Heritage Hotel Open Day 2016
12 October 2016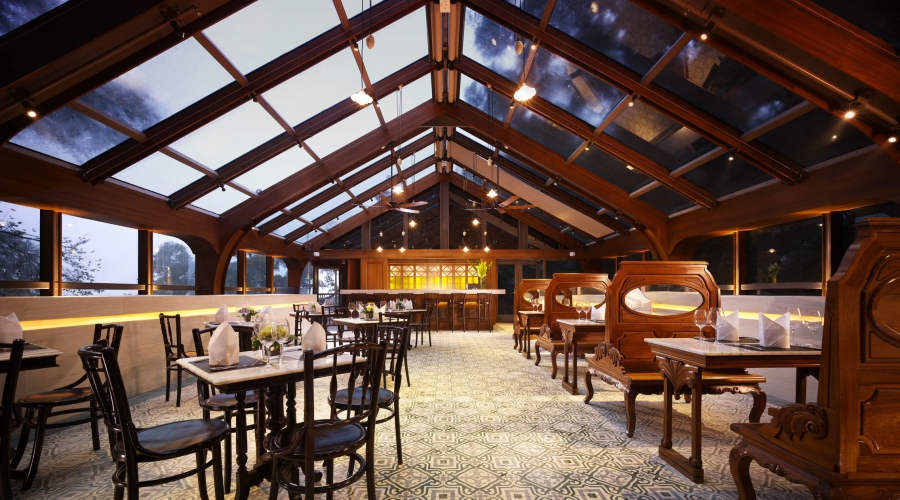 MORE PHOTOS
With its dedication to promote heritage conservation, tourism and green living, Tai O Heritage Hotel has been awarded by UNESCO, the United Nations Educational, Scientific and Cultural Organization, with the Award of Merit at the 2013 Asia-Pacific Awards for Cultural Heritage Conservation. On 5 and 6 November 2016, Hong Kong Heritage Conservation Foundation will organise two-day open house at Tai O Heritage Hotel, sharing with visitors the heritage conservation efforts about the 114-year-old colonial architecture of the Old Tai O Police Station, from which the nine-room Tai O Heritage Hotel has been converted from. Members of the public are welcomed to register for the guided tours during the open house.
In the 15-minute free guided hotel tour, our ambassadors will lead guests on a sensory trip to the past. Beginning with a short video re-telling the stories of the Old Tai O Police Station, followed by a visit to the former Inspectors' Quarters, Guard Tower and the new rooftop restaurant and Heritage Interpretation Centre, each guest can learn about the original use of the rooms and explore the history of the marine police and the tranquil fishing village.
Free admission tickets can be obtained through online registration made on or before 3 November 2016, and will be allocated on a first-come-first-served basis.
Tai O Heritage Hotel Hong Kong Open Day
Date:Saturday, 5 November 2016 and Sunday, 6 November 2016
Venue:Tai O Heritage Hotel, Shek Tsai Po Street, Tai O, Lantau Island, Hong Kong
Guided Tour Session
1. 11:00am – 12:00pm#
2. 12:30pm – 1:30pm
3. 2:00pm – 3:00pm
4. 3:15pm – 4:15pm
5. 4:30pm – 5:30pm
# Only available on 6 November 2016
*Quota for each session is 120 persons, on a first-come, first-served basis. Each registrant can bring along a maximum of three visitors. For group registrations, please contact us at 2985 8383.
To celebrate the Open House, the hotel is offering a complimentary Open Day Special Dessert – Salty Lemon Waffle with Mountain Begonia Sauce upon a minimum spending of HK$200 at Tai O Lookout (Original Price: HK$78). Salty lemons, with their therapeutic properties for the throat and lungs in winter time, are mixed into the waffle batter and cooked until they are fluffy on the inside, golden and crispy on the outside. The waffles are then served with a special sauce made from Tai O's specialty, the mountain begonia, for a unique, east-meets-west culinary experience.
BACK