2022 | UNESCO Asia Pacific Awards for Cultural Heritage Conservation 2022
29 November 2022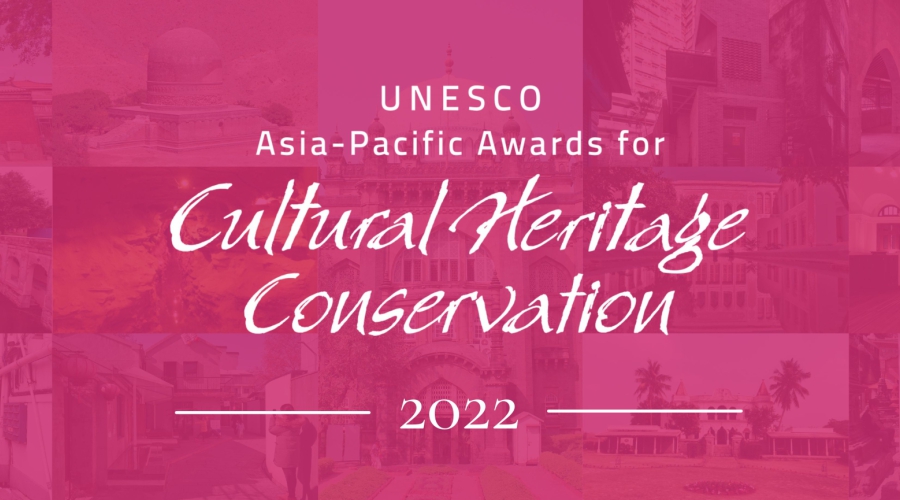 MORE PHOTOS
Congratulatory remarks by Mr Daryl Ng, SBS, JP, Director of the Hong Kong Heritage Conservation Foundation on 26 November 2022
Please click here to learn more.
Mr Aoyagi, Dr Jing, Esteemed Winners, ladies and gentlemen, greetings. It is a special honour for me to share my thoughts with winners of this year's UNESCO Asia-Pacific Awards for Cultural Heritage Conservation, and this is my second consecutive year sharing with the winners. My sincere thanks to the UNESCO for giving me this wonderful opportunity.
First of all, I would like to offer my warmest congratulations to this year's winners. Your efforts to breathe new lease of life while preserving architectural and cultural gems for future generations are exemplary. Your excellent work speaks for itself, and it will inspire many more. Congratulations and well done!
The award scheme holds special meaning to us, as Tai O Heritage Hotel, operated by our not-for-profit organisation, got honoured by UNESCO in 2013. This year, the historic hotel celebrates 10 years of community making. We are celebrating the milestone with the community and friends with a wide range of festivities and public art installations. We look forward to writing new chapters for Tai O with the community and friends.
Buildings enrich our environment, give the community character, and preserve our stories and collective memories for many generations to come. It is our firm belief that conservation of cultural heritage helps the community build a sense of identity and strengthen relations in society.
We have worked on a number of heritage projects across the region. In addition to Tai O Heritage Hotel, our other projects include the heritage-listed former Sydney general post office, now home to The Fullerton Hotel Sydney; Singapore's national monument, now home to The Fullerton Hotel Singapore; Clifford Pier, Customs House and The Fullerton Waterboat House, which constitute The Fullerton Heritage; and the restoration of the Great Wall and Yanxi Gong in Beijing. We look forward to many more meaningful projects.
I am particularly delighted to note that this year, the participating projects come from a wider geography, and their typology also varies much to include archaeological sites, cultural landscapes, urban streetscapes and an ancient hydrological system. I cannot wait to learn more about the amazing work of the winners.
The efforts with the UNESCO team include new initiatives such as the Heritage Apprentice and Sustainable Heritage Management Masterclass to amplify the impacts of the programme through capacity building.
The ceremony today also coincides with the international symposium that celebrates the 50th anniversary of the 1972 World Heritage Convention. I look forward to meeting heritage lovers and learning more about your great work.
Once again, thank you UNESCO, congratulations to the winners, and may I wish the international symposium every success.
Thank you very much.
BACK