2015 | Tai O Heritage Hotel Commended With '2015 Sustainable Hotel Award -- Sustainable Destinations'
27 November 2015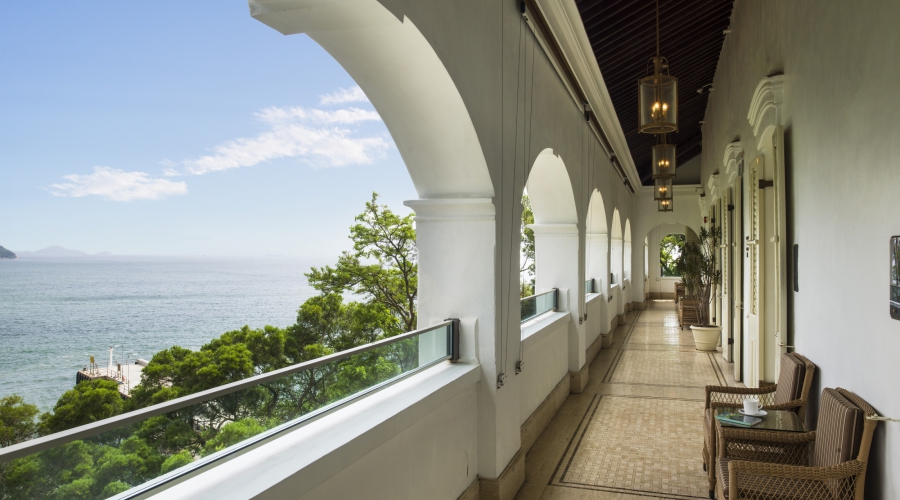 Tai O Heritage Hotel has recently received the 'HICAP 2015 Sustainable Hotel Award -- Sustainable Destinations', the only hotel in Hong Kong presented with this international honour this year.
The award presentation took place at the annual Hotel Investment Conference Asia Pacific (HICAP) held at the InterContinental Hong Kong, hosted by Horwath HTL and Burba Hotel Network (BHN).
The HICAP Sustainable Hotel Awards launched in 2007 aims at recognising hotel operators and developers in the Asia-Pacific region who demonstrate exemplary sustainable practices that are environmentally and culturally responsible. The judging panel of the Awards consists of veterans from the areas of sustainability, tourism, environmental innovation and hotel design. In their review on Tai O Heritage Hotel, they commented that it was rare to find a hotel acting as such a catalyst for the rejuvenation of its local community and culture.
Receiving the award, Dr. Daryl Ng JP, Director of Hong Kong Heritage Conservation Foundation Limited, said, 'this accolade is a great encouragement to us and we will continue our efforts in promoting heritage conservation and sustainable tourism at Tai O.'
As one of the six projects under Batch I of the Hong Kong Development Bureau's Revitalising Historic Buildings Through Partnership Scheme, Tai O Heritage Hotel is operated under a non-profit social enterprise business model by Hong Kong Heritage Conservation Foundation Limited. The hotel is committed to engaging the public in bolstering Tai O's local economy, achieving synergy with the local communities, and promoting heritage conservation and sustainable tourism.
Tai O Heritage Hotel hosts the Open House Event annually. This year, the event was complemented with the first-ever Tai O Food Expo held on 7 and 8 November, entitled 'A Taste of Tai O,' showcasing the local delicacies from 25 food merchants in Tai O to over 5,000 visitors. Tai O Home Care Services for Tai O elderly members and eco-tours for local schools and charity organisations are conducted regularly.
Tai O Heritage Hotel is also dedicated to supporting the sustainability of the cultural traditions in this charming fishing village. We have been collaborating with the Tai O Rural Committee and other local organisations in sponsoring Tai O Dragon Boat Water Parade and organising Tai O Fishing Village Wedding Showcase scheduled to take place on 6 December this year.
Click on the URL for high-resolution images: https://goo.gl/ZT8oT9
BACK